EFI Conference Materials
HLA Protein was developed by Pure Protein, LLC to provide researchers with best-in-class HLA protein reagents and testing services.  Researchers may access a selection of over 250 soluble HLA (sHLA) Class I and Class II proteins to advance their research. Through hlaprotein.com, customers may order natural sHLA or biotinylated labeled sHLA. In addition to purchasing, our website offers customers with numerous free resources including binding motifs, population frequency data, publications, and much more. Learn more about how our proteins are being used with renown researchers across the world by checking out our Collaborators page.
Brochures and Videos
Please find two sets of brochures below.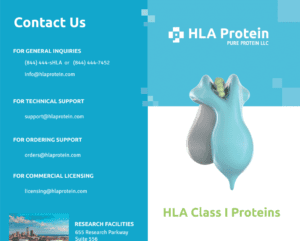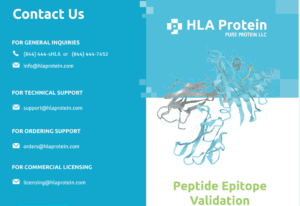 Join Dr. Rico Buchli, Vice President Product and Services at HLA Protein, while he discusses the benefits of soluble HLA and its many uses in research.
.