HLA-C
The most reliable commercial product for immunological research involving graft rejection, infectious disease, cancer and NK research
We offer a comprehensive arrangement of functionally intact HLA-C alleles to drive your research in acquired immunity that serves as the primary defense against viruses and other intracellular pathogens. Learn more about HLA.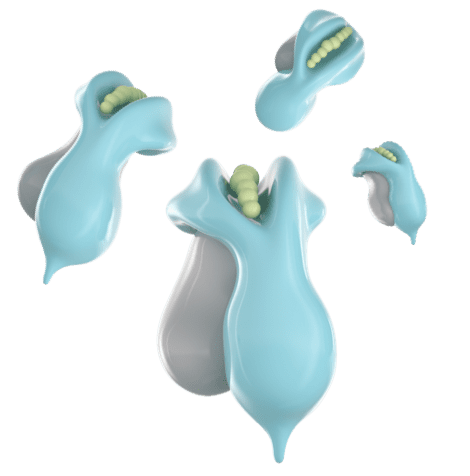 HLA-C Allele Map
Download our list of HLA-C alleles to view all available HLA-C proteins as well as products in development.
Resources
Learn more about our sHLA Technology and how it can improve the quality and speed of your science
Explore the landscape of HLA applications in the fields of transplantation, autoimmunity, cancer and infectious diseases and find new ways to improve your research
Read more about our publications and discover new resources and ideas to support your endeavors
Frequently Asked Questions
What is sHLA Technology?
Soluble HLA Technology is referred to the process of transforming membrane-bound HLA molecules into soluble and secretable proteins without changing their antigenicity and peptide load through molecular cloning and expression in a mammalian system.
What is the most popular Class I sHLA used?
Because of its high population occurrence, sHLA-A*02:01 is our most popular allele.
How do I store sHLA molecules?
Soluble HLA is preferably stored at 4˚C. We recommend using styrofoam containers to prevent temperature fluctuations.
Related Products & Services
Select from a pool of over 65 HLA-B alleles to drive your immunological research to identify antibody immune responses or visualize antigen-specific immune cells
Choose from more than 35 HLA-A alleles to detect, profile, or monitor antigen-specific immune responses from antibodies to immune cell populations
Competition-based HLA peptide binding assays for the validation and screening of putative T cell epitopes